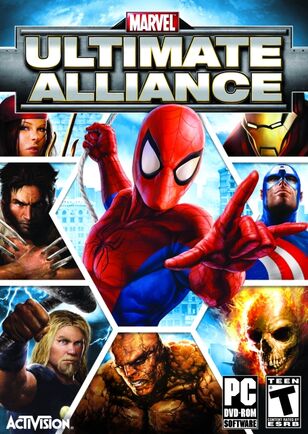 Age rating: 7
game rating: 4 stars
type: action
game console: PC, PSP, PS2, Wii, xbox 360
The worlds greatest heroes are back to save the world as a team. Battle the villains known as the masters of evil working for Dr. Doom. Unlock new heroes and discover the powers of every heroes as you brawl with the hench men and watch the awesome graphics unfold in the brilliant storylines.
Ad blocker interference detected!
Wikia is a free-to-use site that makes money from advertising. We have a modified experience for viewers using ad blockers

Wikia is not accessible if you've made further modifications. Remove the custom ad blocker rule(s) and the page will load as expected.