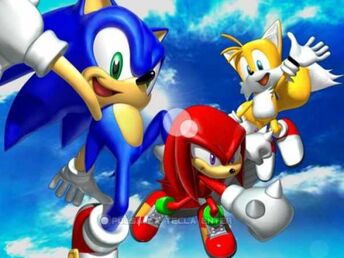 Age rating: 3
game rating: 3 stars
type: adventure/action
game console: PSP, PS2, xbox
Become the ultamite as you choose your team like team Amy, team Shadow or team Sonic. Defeat egg man and the mystery monster. Because I don't want to spoil the mystery monster I'll give you a clue he appeared in the Sonic movie and he is metal. Get the game to find out who he is.
Ad blocker interference detected!
Wikia is a free-to-use site that makes money from advertising. We have a modified experience for viewers using ad blockers

Wikia is not accessible if you've made further modifications. Remove the custom ad blocker rule(s) and the page will load as expected.