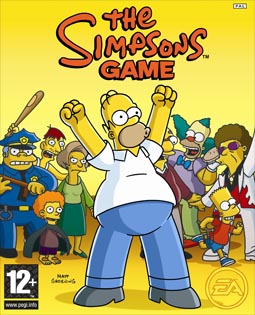 Age rating: 12
game rating: 4 stars
type: Action/comedy
game console: DS, PS2, PSP, PS3, Wii
The crazy family are here with special powers. Try to save Springfield and the hole of America. Eat, punch and belly bounce your way through the game. Fight aliens and chocolate bunnys to improve your skills. Become heroes as you fight millions of villains.
Ad blocker interference detected!
Wikia is a free-to-use site that makes money from advertising. We have a modified experience for viewers using ad blockers

Wikia is not accessible if you've made further modifications. Remove the custom ad blocker rule(s) and the page will load as expected.